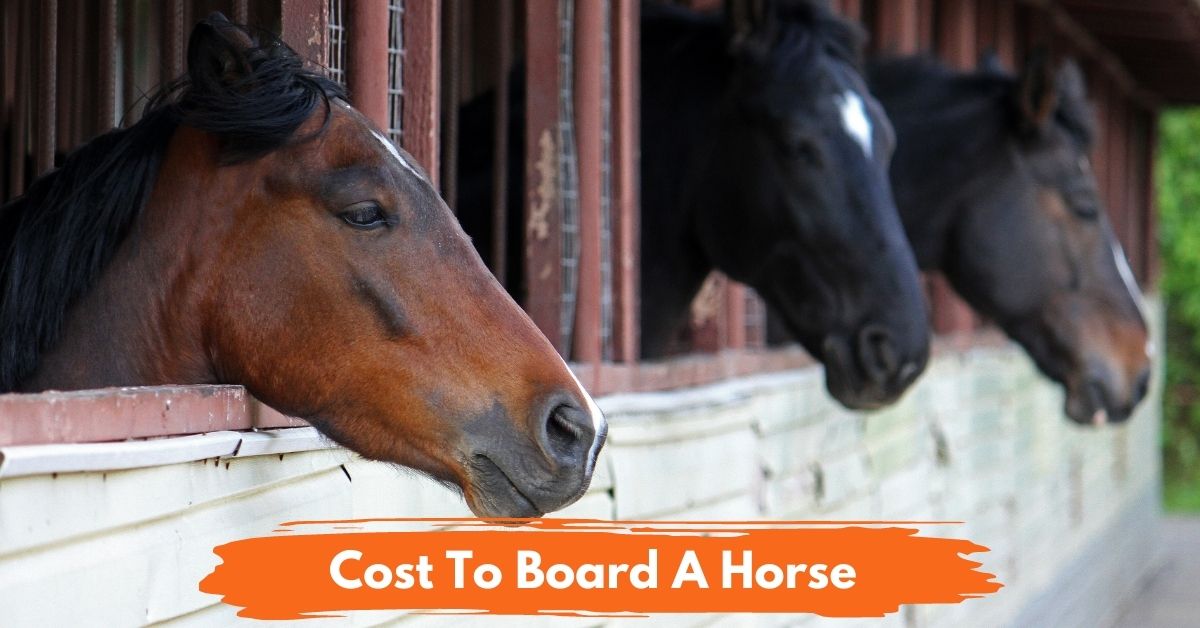 One of the expenses that you have to prepare for when buying a horse is its boarding. It can cost from $100 to $700 per month according to the location and the type of boarding.
Full-Care Board – $400 to $700 per month
Partial-Care Board – $300 to $450 per month
Pasture Board – $150 to $400 per month
Self-Care Board – $100 to $200 per month
Those who live in an apartment or small house will likely need to pay for boarding space. It's good news, as a lack of space does not hinder owning a horse. You only have to foresee the money you need for your horse's upkeep.
Knowing everything, including the boarding space, is best before you own a horse. So, I'll share my knowledge about it. This article will be most helpful for aspiring horse owners.
What Does It Mean to Board A Horse?
Boarding a horse means renting housing or a place for this animal. It's not only for those who don't have space for a horse barn. Horse owners who travel and join competitions or breed also need a boarding facility.
The construction of this facility prioritizes the comfort and health of the horses. It offers housing, placement, outdoor shelter, stalls, bedding, and fencing.
Housing
When choosing to house a horse, the first thing that you have to think about is its needs. You need to find a shelter to protect your horse from bad weather and wind. Moreover, it's a dry, comfortable place during feeding time.
If you intend to join a show, it's essential to have a covered field to condition your horse. You can opt for a cold barn or three-sided shed when you go casual riding during summer and fall. Some facilities allow the remodeling of shelters to meet your horses' needs.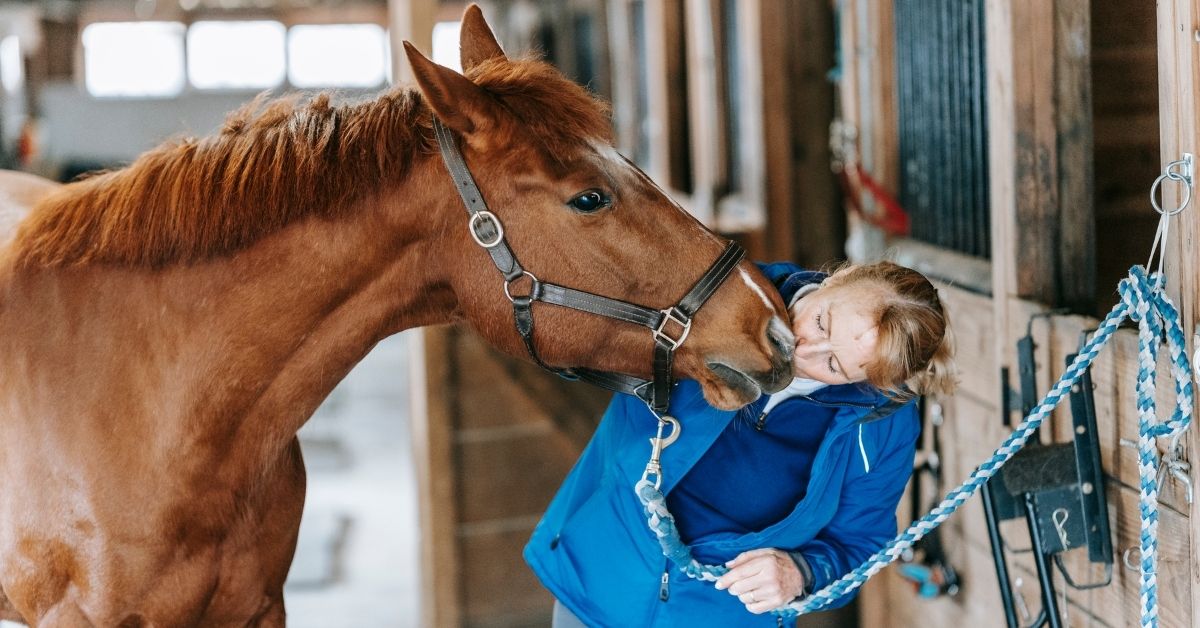 The stables must have proper ventilation, so horses are safe from respiratory problems. It's a way to maintain humidity and air quality. Also, it helps to get rid of bad odors.
It's easy to establish good ventilation on a stable. The right placement and use of vents, windows, louvers, and doors can make way for it. You can install a forced-air system in areas without natural ventilation.
Fencing
The fencing in a boarding facility should be safe enough. Horses need to exercise in an open area without chances of escape.
Exercises are vital, especially for foals and young horses. Proper housing and activities will help them avoid respiratory diseases. These things also promote bone development.
The ideal fencing is sturdy and with materials that won't hurt horses. Wood, PVC, electrified wire, and woven wire are the common components.
Other Facilities and Services
Some boarding facilities have feeding programs that have different types of diets. Meals depend on the horse's age, size, temperament, and health. There are health programs, too, to take care of your horses if ever they're sick.
Vaccinations, other health needs, trailers, training, transportation, and tack are available. But you have to pay extra for them.
The Average Cost Of Boarding Your Horses
It's important to know the sum you need for boarding horses, below is a chart that breaks down what you can expect to pay to board your horse:
| Type of Boarding | Yearly Cost | Monthly Cost |
| --- | --- | --- |
| Full-Care Board | $4,800 - $8,400 | $400 - $700 |
| Partial-Care Board | $3,600 - $5,500 | $300 - $450 |
| Pasture Board | $1,800 - $4,800 | $150 - $400 |
| Self-Care Board | $1,200 - $2,400 | $100 - $200 |
The costs vary due to location. You can expect a higher price for boarding facilities in urban areas.
Full-Care Board
It's the most common boarding facility for horses. Many boarding institutions only have a full care board. It's to uphold standards in keeping the horses and maintaining the facilities.
This option is ideal for individuals who don't have time to check their horses daily. The staff gives your horse its daily needs in a full care board.
You don't need to worry about feeding, cleaning the stall, blanketing, and moving it to a pasture. It also includes training sessions depending on your riding skills.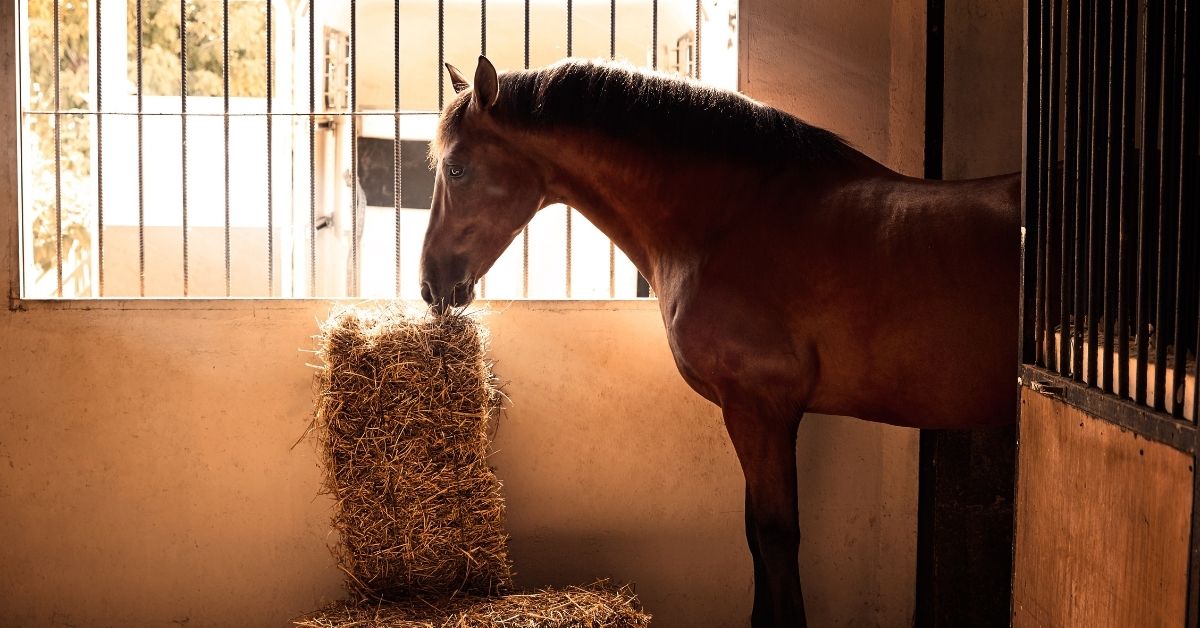 Services
Accessible stall and pasture
Available facilities
Feed twice a day
Provision of hay in stalls and pastures
Consistent checking and filling of water buckets in stalls and pastures
Stabling and turning out of horses
Blanket during the cold season
Veterinarian and farrier service
Access to personal tack and supply box or area
Pros
You don't have to worry about your horse's daily feed even if you don't have time to check. The staff provides everything that the animal needs.
There's a stall that can protect your horse from bad weather.
You don't have to deal with the inconvenience of bringing feed and hay. These essentials are available in the facility.
The veterinarian and farrier visit the boarding facility following a regular schedule. But they can also pay a visit when it's necessary to meet the needs and demands of your horses.
There's a room or space where you can keep your equipment.
Cons
Full-board service is not only the most common option. It's also the most expensive since it offers everything.
You may avail of extra services but with a charge. For example, your horse can exercise, have a body clip, and groom. Though you need to spend more money, these are the needs that you can't deny your horses.
Partial-Board Care
Due to economic concerns, some prefer partial-board care over the full-care board. This package lets you save some money and spend enough time with your animal. Doing so gives you control over their needs, especially their feed.
You may find a better feed than what a facility can offer. Yet, you can't always follow your preference. The scope may vary among facilities. There are specific stable boarding policies in some areas. But you can provide food, hay, and supplements, the people at the facility will use these to care for your horse.
Services
The staff can feed your horse
Available space for storing equipment
A pasture is open for riding and training
Free use of facility's water bucket and electricity to light a stall
Pros
You can save money as you don't avail of the full board care.
It gives you a chance to control feed and supplement.
Even though a facility provides partial care, there's no doubt that your horses are safe. It follows local policies of house boarding.
This package offers necessary items and space to store your belongings.
Cons
You need provide some of the items needed to care for your horse
You need some knowledge about basics of feeding horses
Pasture Board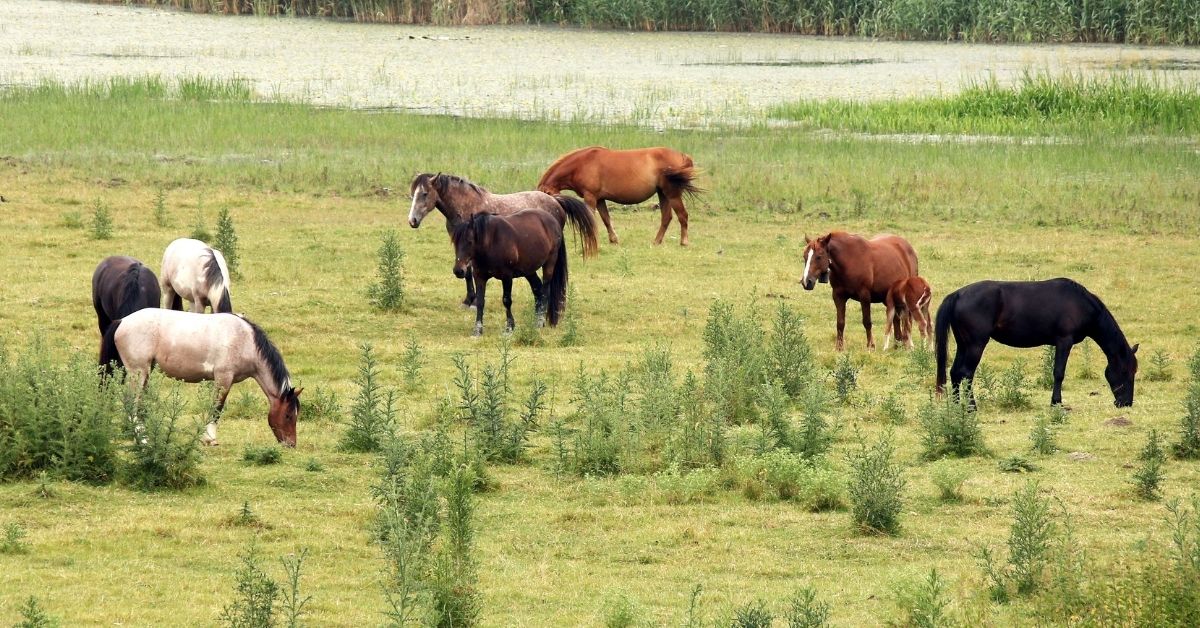 A pasture board provides similar services to a care board. As the name suggests, your horse will share the same pasture as other horses. So, you pay less for a pasture board.
This is the right choice if you want your horse to experience natural equine habitat. It's a setting where your horse has the freedom to move around.
The best thing about this kind of horse boarding is no movement restriction. Your horses can spend time and enjoy themselves with other animals.
The staff in a pasture board caters to the daily needs of your horses. Horses are usually in the pasture, but it depends on the agreement.
You can discuss with the boarding facility about other means of accommodation. Talk about arrangements to place your horse in a shelter at the end of the day.
Services
Shared pasture
Appropriate shelter for bad weather
Feed as required by the horse
Supply of hay when there's inadequate forage in the pasture
Water tubs that don't run out of water
Blanketing in the cold season
Use of various facilities
Vet and farrier visitation
Areas allotted for tack and supplies
Pros
A pasture board is cheaper than a full board.
You give your horse a chance to live in its natural habitat.
There's an assurance that your horse is safe and taken care of.
You don't need to take feed and hay to the facility.
The facility schedules the visitation of the vet and farrier.
You have free access to necessary items within the facility.
You have a space for your supplies.
Cons
Your horse doesn't have access to a stall even if you request an arrangement. There are several reasons why you may need a stable. For example, an injured horse must get enough rest in a shelter.
Self-Care Board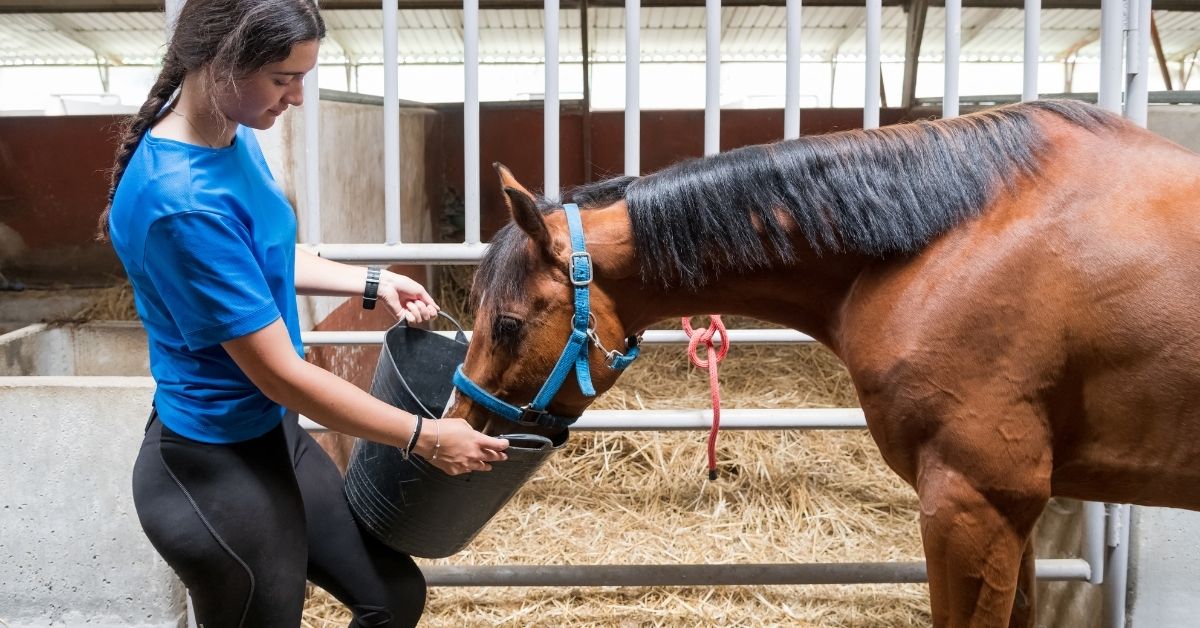 In this type of boarding, you only rent the place where your horse stays. Then, you have to take care of all its needs. Hence, it's the most affordable option.
I must say that this is only renting a place. You must check your horse daily to feed and check its condition. It's a habit that you have to continue doing even in winter.
This option suits people who have spare time each day. It makes owning a horse possible even if you don't have space for it in your house. But make sure you're willing to commit to taking care of a horse full-time.
Services
Space or land where the horse stays
Some facilities
Pros
You have direct participation in taking care of your horse.
Self-care boarding is more affordable than other boarding options.
Cons
You do all the necessary work to provide for your horse's needs.
You go back and forth to the boarding area every day.
You have to contact the vet and farrier when necessary.
Conclusion
There are many reasons why you need to board a horse. This facility allows those who want to own a horse without available space. It's an option if you don't have much time to spare for your horse. When traveling with your horse, it needs a comfortable place to stay.
There are different types of boarding facilities for horses. It can be as low as $1,200 and high as $8,400. These are the average yearly rates, but they can be higher if you add extra services on top of the boarding terms.
FAQs
Is it cheaper to board a horse or keep it at home?
According to Purdue University, the annual cost of keeping a horse at home is around $1,100. So, it's cheaper than a boarding facility. It has a lower price than the self-care board, which is the most affordable option.
Should I board my horse?
Know the benefits and inevitable circumstances when boarding your horse. It's a way to answer this question.
Caretaker in a boarding facility
When you don't have enough time to see your horses every day, a caretaker in a boarding facility is a big help.
No available space
If you want to own a horse and don't have space for it, you don't have a choice but to let it stay in a boarding facility.
When traveling
Horse owners travel for competition, show, and breeding. They have to get and pay for several services. One of them is a boarding facility. The horse should be comfortable before participating in a show and competition.
So, a boarding facility is a home away from home. You have to give the same needs and care wherever the horse is.