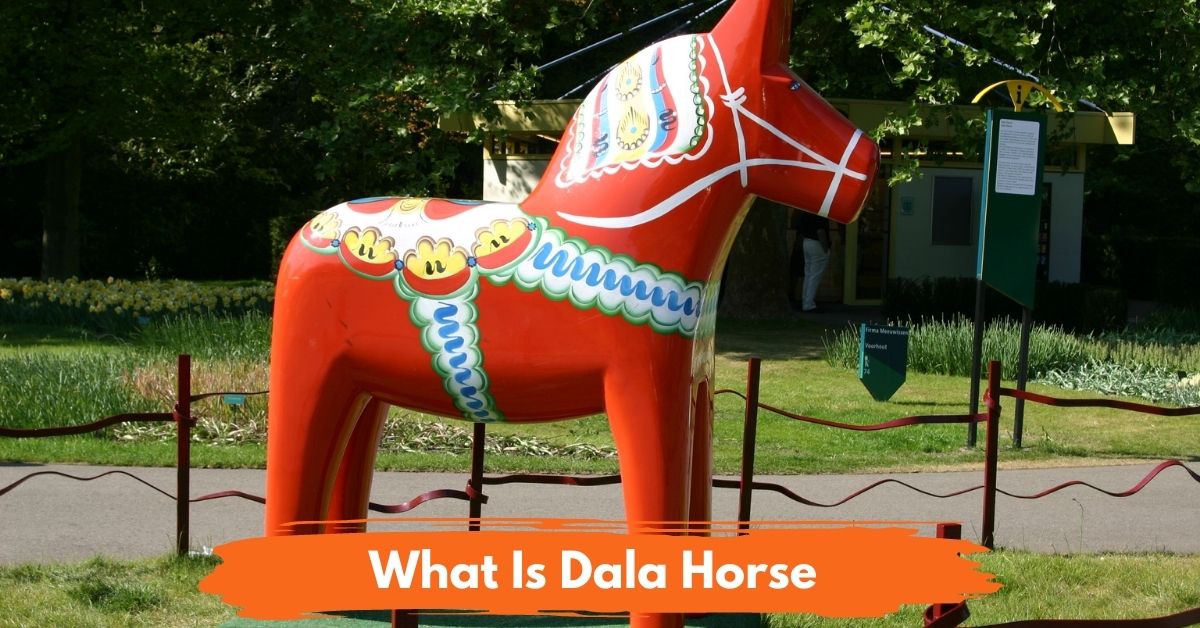 A Dala horse is a Swedish item for good luck. It's a carved, wooden horse in various sizes and bright colors. When in Sweden, you can buy some Dala horses as a souvenir to take home.
The red Dala horses from the village of Nusnäs are common. But, the creation of the first Dala horses took place in Dalarna, located in southern Sweden. As you can see, these wooden crafts got their name from their origin.
I got my very first Dala horse from a friend who had a vacation in Sweden. It was easy for her to decide as she knew I love horses. I appreciate and like what she gave me. It even led me to learn more about Dala horses and other related things.
Thus, this article will cover the history and the meaning behind the making of Dala horses. I'll also discuss related items. You might want to know them before you start collecting these crafts for the love of horses.
The History of the Dala Horse
Miniature, wooden horses were for sale in the markets of Dalarna in the 17th century. This was also a common thing in other cultures. But Vikings from Sweden, Denmark, and Norway believed horses were holy animals.
As a Toy and Currency
After a century, men who worked in the forests made these wooden horses too. It's their way to kill time during the cold season. When they arrived in their village, they gave these horses to the children.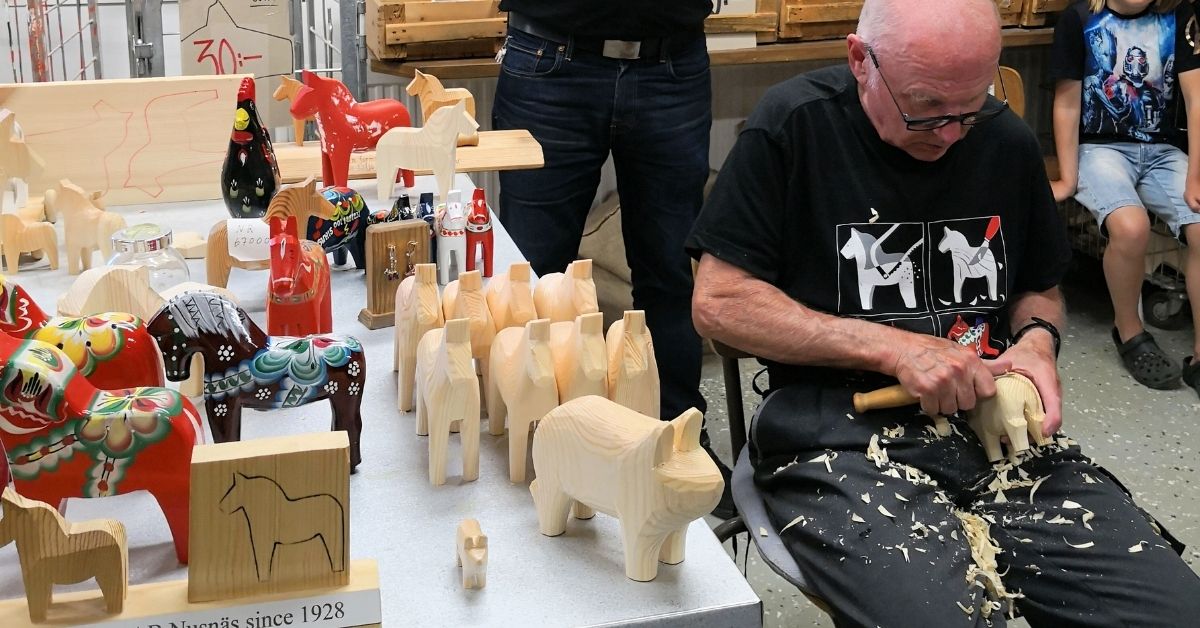 There are legends about soldiers who give Dala horses to their hosts. The items can compensate for the food and accommodation they availed.
The association of hand painting to these carved, wooden horses occurred later on. They were also used as designs on walls and furniture pieces with floral patterns. Merchants who traveled to sell their goods used Dalahastar to pay for lodgings.
Then, it came to the point that they became valuable objects. A Dala horse has become more beneficial to the Swedish people than a mere children's toy.
As a Family Business
Dala horses helped less fortunate families to have an income. Young children would learn how to carve horses after school. It may surprise you, but children ages 13 to 15 years can start their Dala horse business.
Became Renowned Around the World
This norm began in 1928 in the small Swedish village of Nusnäs. From then on, Dala horses became the symbol of Sweden. They became famous worldwide in 1939 after the World Exhibition held in New York. Sweden sent 20,000 Dala horses to the Big Apple a year after the event.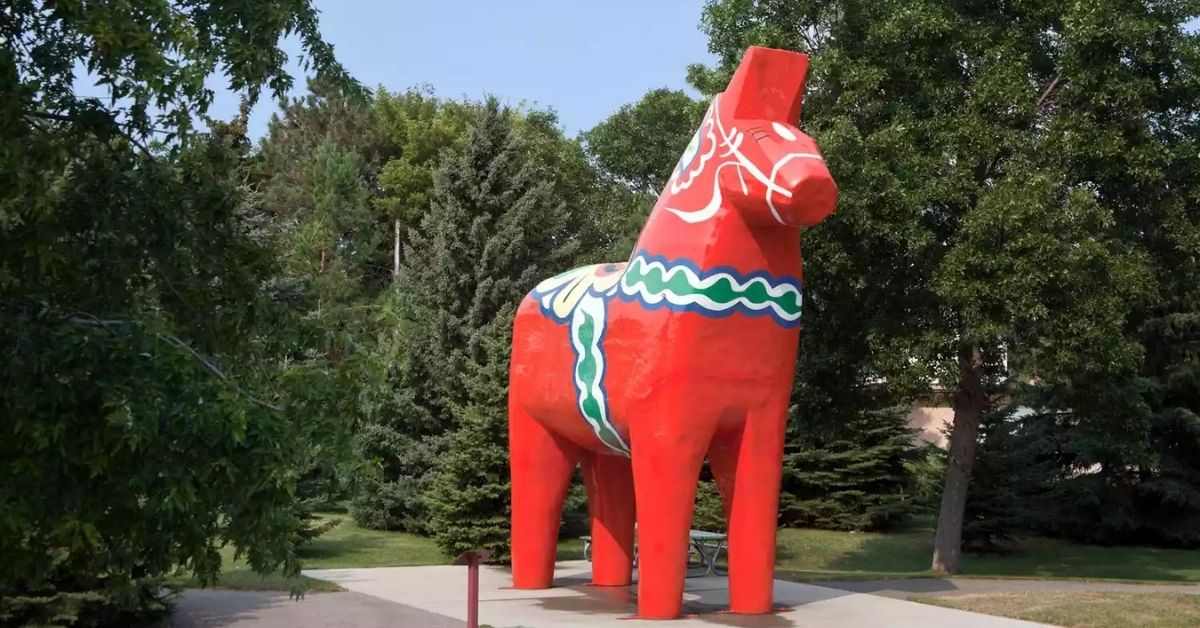 You can find a 30-feet Dala horse in Avesta, Sweden. This structure is for the Swedish Heritage Association. The dedication took place on October 10, 2000.
What Does Dala Horse Symbolize?
As mentioned, Dala horses are good-luck items. But some individuals have a different perspective on these wooden horses.
Devil Worship Rituals
Chris Mosley is a British author who made a theory about this matter. He associated the use of Dala horses with devil worship rituals. The idea of making these horses in the deep forest during the cold winter is menacing. To further support the theory, there were wooden horses in the graves of the Vikings.
This discovery was during the period when Christianity took supremacy in religion. The crafting of those wooden horses is in the hope of reviving the old pagan beliefs.
Witchcraft
Dala horses are in the documents of the witchcraft trial too. Yes, there were witch trials in Sweden. One of the witnesses was Cotton Mather, who was an American writer. So, the same procedures also happened in the Salem trials.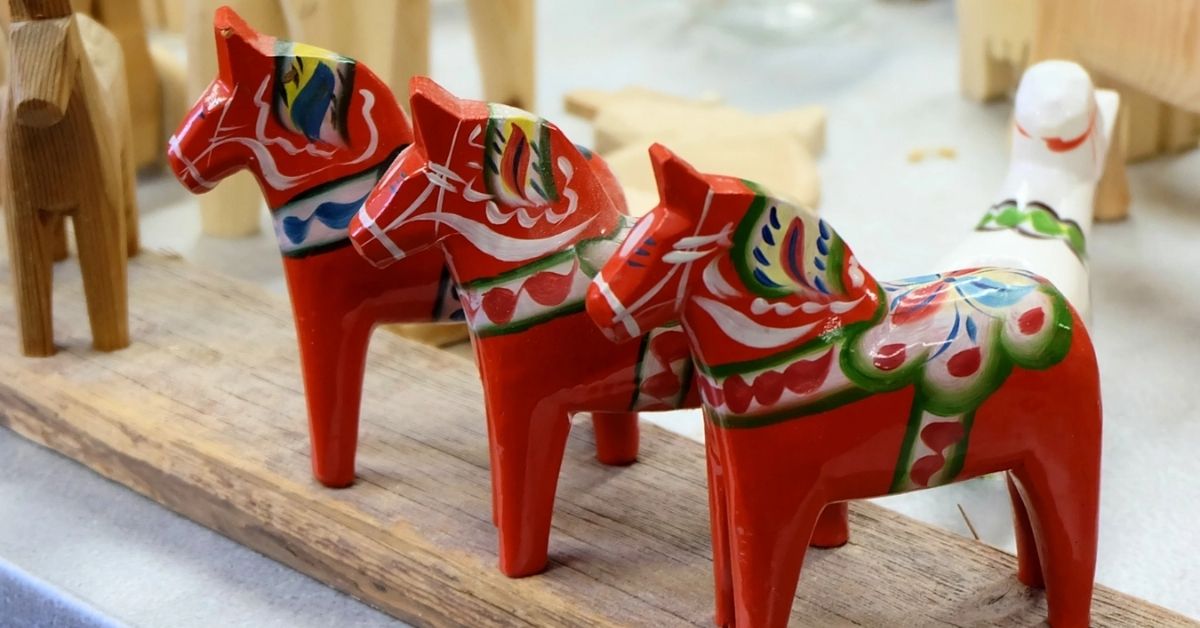 Why is Dala Horse Red?
After the carving of wooden horses in the woods, people embellish them. The application of Dala red follows when they arrive at houses. It's the same hue that Swedes use to paint wooden houses.
Is Dala Horse Good Luck Symbol?
Dala horse became a good luck item after its exhibition in New York. It's easy to understand as Swedish people decorate their homes with Dala horses for good luck.
Are Dala Horses Swedish?
Dala horses are Swedish because they were first made in Dalaran, Sweden. They are not only a symbol of Sweden but a part of the daily lives of Swedish families. This statement refers to family businesses making Dala horses.
Parents teach their children skills in crafting these wooden horses. The cycle goes on for generations. Dala horses from Nusnäs are reddish. Other regions use various colors such as black, blue, and natural hues of horses.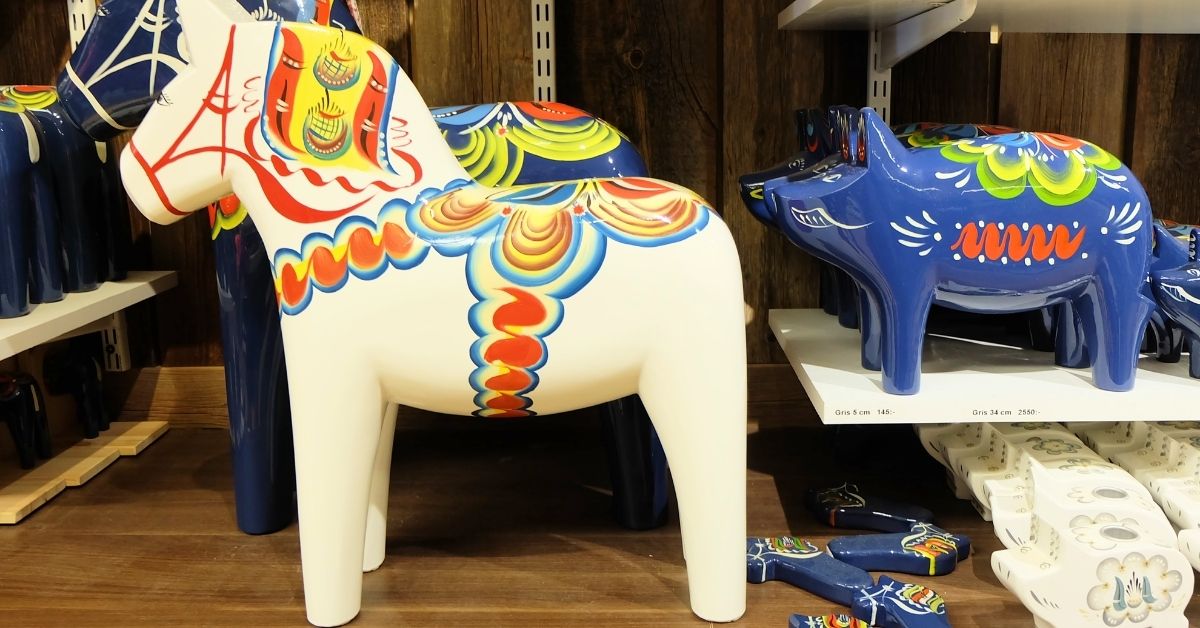 Dala horses are famous around the world as a symbol of Sweden. People who visit the country buy them as souvenirs. They're not only attractive home decorations. Also, they are objects that bring good luck based on common belief.
Are Dala Horses For Christmas?
Dala horses are for Christmas as decorations. Some may think it started after thousands of these wooden horses reached the USA. But Princeton University connects this to some children's books that feature these horses.
The shipment of 20,000 Dala horses to New York was in 1939. But the publication of the books that include these wooden horses was earlier.
For example, the book entitled 'The Red Horse'. It has a story of a boy who received a red horse as a Christmas gift from his mother. Although Dala horse is not in the book, the illustrations and settings of the story say so.
In Sweden, a Dala horse is the center of all the Christmas decorations. But some people put these wooden horses under the Christmas tree. You may also find them as ready-to-hang Christmas tree decorations. The classic reddish horse represents the color of Christmas, so it's not awkward to have it.
Dala Horse and Related Products
As a person who loves horses, I started buying products after I learned about Dala horses. They're cuter than those with prints of real horses. So, I want to recommend these products as I didn't regret spending them. These products are also great for gifting.
Dala Horse
This Dala horse is from Nils Olsson Hemslojd Ab, a company based in Nusnäs, Sweden. You don't have to travel to Sweden to get one, as you can buy it online. I was glad to find this red-colored horse!
Not only its color but the make and craftsmanship have a traditional appeal. I'm sure that it's a handmade creation of artisans in Sweden. So, I love the vivid and bright color.
The whole horse doesn't have any irregularities. So, the carving is excellent. It's the same thing with the Kurdi art hand painting. I bought a Dala horse that is 13-cm long, but you can check other sizes from the same company.
The color makes it suitable as a Christmas decoration. It also goes well with Scandinavian interior design. You may place it on your coffee table in the living room, bedside table or windowsill.
Dala Horse Coffee Mug
Two thumbs up to this novelty mug for its design and usefulness! A red Dala horse is on this mug, giving a Scandinavian dive. The bright color of the horse is impressive.
It's made of ceramic, so it's microwave-safe and dishwasher-safe. You can also hand wash it. I can attest to its quality as it's been with me for quite some time.
Moreover, I always enjoy morning coffee with this mug. You may use it with other hot beverages too. This mug can accommodate around 12 oz of liquid.
You may give this mug as a present to your family and friends. It's also okay to collect this for display as it has a lovely print.
Dala Horse Throw Pillow
I must say that the photos don't do justice to the actual aesthetics of these throw pillows. The gorgeous embroidery is an outcome of meticulous work. I haven't found any loose threads on the thick cloth of these throw pillows.
You can choose from various designs as you can put them to different uses. Some pillows are in my living room. I added a painting the same color as the pillows and placed it above the sofa. It flatters me when some guests compliment my sense of style.
You can add these pillows to your bed, and they'll go well with a dainty quilt. I'm happy not only with various uses but also with its quality and durability. To my surprise, these pillows are easy to clean. I found out after someone spilled a smoothie on one of the pillows.
Dala Horse Bedspread
There are other things to love about this bedspread besides the Dala horse prints. It gives me so much relief because it's lightweight and wrinkle-free. Nothing changes even after washing and drying. I must admit that it surprised me, but it was convenient for me.
Even though this bedspread is lightweight, it doesn't fall off the bed by itself. I don't have problems using it during summer. Besides using it as a comforter topper, you can also use it as a blanket.
Dala Horse Kitchen Towel
Thanks to the quality of the coral fleece used to make this kitchen towel. The Dala horse and flower prints don't fade at any time. I know it's only a towel, but it can bring a smile to my face as I like the pattern and quality a lot.
This towel is soft to the touch, so those with sensitive skin won't complain about it. Its other good qualities are absorbent and breathable. As I continue using this towel, I notice that wiping traces don't stay. It has built-in loop and hook fasteners so you can hang it everywhere.
Conclusion
A Dala horse is a wooden handicraft from Sweden. It's also a symbol of good luck. The reddish wooden horse is typical, but other colors are available too. It has become popular worldwide, so you can buy it even if you're not in Sweden.
Dala horses are incredible house decorations. You can also see them as prints of various products. They are on mugs, bedspreads, throw pillows and kitchen towels. You can put decorating your house to another level with Dala horses!