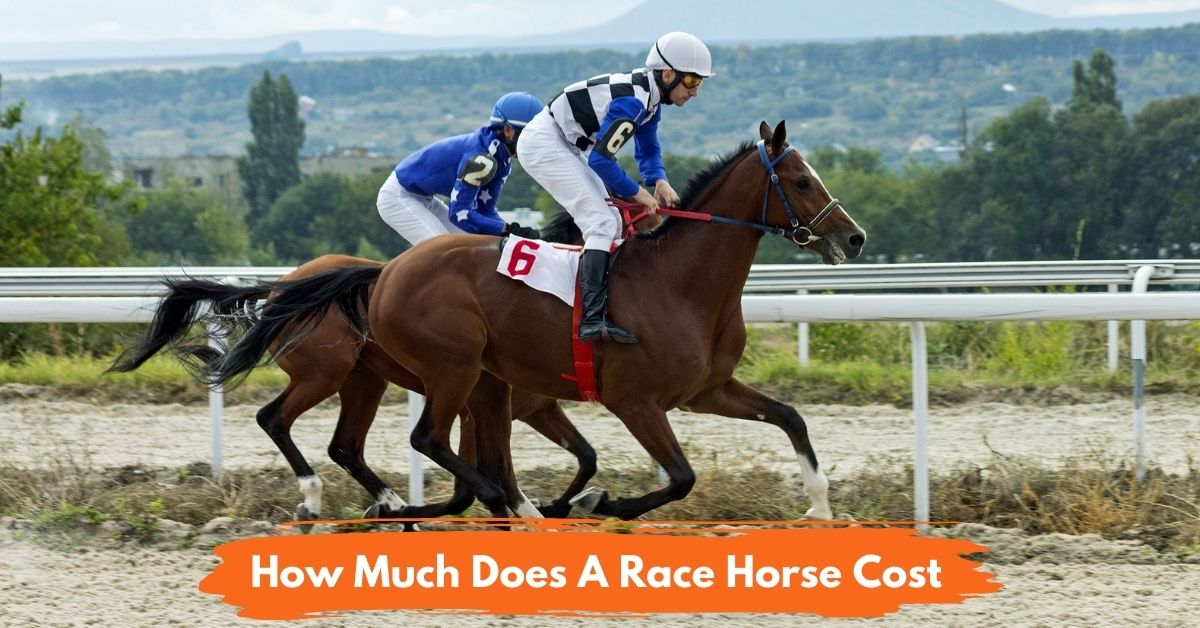 The average cost of a racehorse is $75,000. You can find some racehorses at a higher or lower price. In Keeneland Digital Scale 2021, the highest price of a racehorse is $150,000.
Some horses were for $5,000 to $10,000 in the said event. The superior breed of race horse can cost up to $10 million.
Buying a race horse is the same as doing it with other horses. Apart from the selling price, there are other expenses that you think about. You must include training, boarding cost, equipment, farrier fee, and vet bills.
Some factors are behind the pricing of race horses. There's a special way of raising them compared to other horses. You'll find them here, and they will help you make the right decision before buying a race horse.
How Much Does It Cost to Own a Race Horse?
As mentioned, a good breed of race horse can cost from $75,000 to $10 million. The price increases because of the bloodline and history of awards or wins. Looking at the most affordable race horse, you can get it as low as $5,000 but not over $20,000.
After buying a race horse, you have to pay attention to its special needs so they serve its purpose well. Refer to this chart so you can set the right budget.
| Services | Expenses |
| --- | --- |
| Boarding | $400 - $1,000 per month |
| Training | $500 - $3,000 per month |
| Transportation | $1 - $3 per mile |
| Farrier | $130 - $300 per appointment |
| Veterinary Bills | $500 - $800 (or more) |
| Horse Insurance | $125 - $300 per month |
| Race Entry Fees | $50,600 if you get into the Derby |
| Jockey Fees | $500 or 20% of the winning |
| Racehorse Equipment | $2000 or more |
| Operating Cost | Depends on your preference and investment |
Monthly Cost of Owning a Racehorse
Based on the chart above, there are some things that you need to spend money on. They are the monthly expenses of owning a racehorse, and I will discuss each one of them here.
Boarding and Training
The things in this part are the most expensive monthly fee when you have a race horse. A boarding facility can charge you $400 to $1,000 a month. The price is for feed, water, shavings, turnout, stall cleaning, and daily care for your horse.
You'll likely pay for boarding if you don't have enough space for a horse on your property. Some people need a boarding facility because they don't have enough time to take care of their horses.
Owners of race horses want them to be top athletes. So, training is vital to their progress. The monthly charge for race horse training ranges from $500 to $3,000. Some facilities offer a package of boarding and training in one.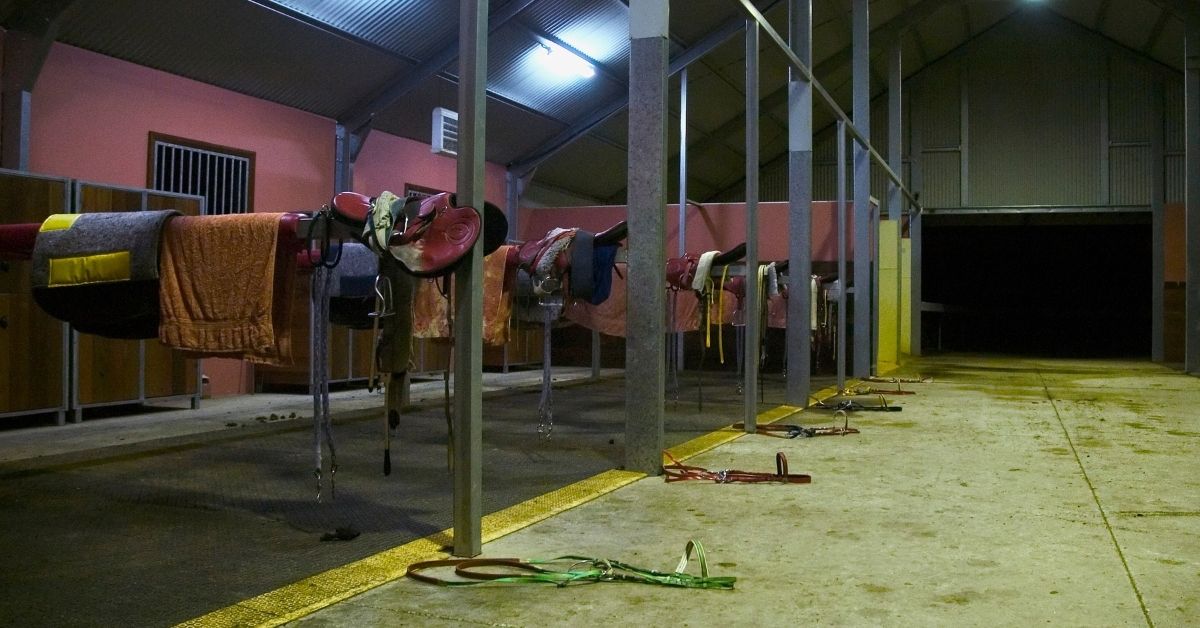 Transportation
When you own excellent race horses, chances of traveling abroad are possible. During transportation, you need a professional hauler. The coverage of the trip costs $1 to $3 per mile.
Farrier
A farrier handles trimming and resetting shoes. Every farrier appointment can cost $130 or $300 and even up to $500. It depends on your horse's needs.
But the usual schedule of trimming is every eight weeks. Your preference and the type and location are the basis of trimming frequency.
Veterinary Bills
It's normal when worrying about the health condition of your horse. When you see something unusual, you may not know what to do. A veterinarian can figure things out and give advice.
The visit for this purpose may include treating minor wounds. Also, your horse needs deworming two or four times a year.
Vaccinations for rabies, tetanus, and encephalomyelitis are the other non-injury health care. Of course, you don't need to go to the vet every month for these services.
It would be best to let your racehorse go through the Coggins test every three years. It's different from the required health certificate.
It would cost you around $500 for a vet every month. But the cost can get higher when you own an expensive horse.
Horse Insurance
You have a backup when something bad happens to your horse once you have insurance. In general, the monthly payment is $125 to $300.
Race Entry Fees
Let's take a look at the Kentucky Derby. Before you even think about racing, your horse must be nominated, of course, the earlier you do it the cheaper it is.
When the processing of nomination happens in the first weeks, you have to pay around $600. But the fees can increase to $6,000 if you wait.
Then there's an entry fee of $25,000, and a starter fee of $25,000. it will be part of the prize money.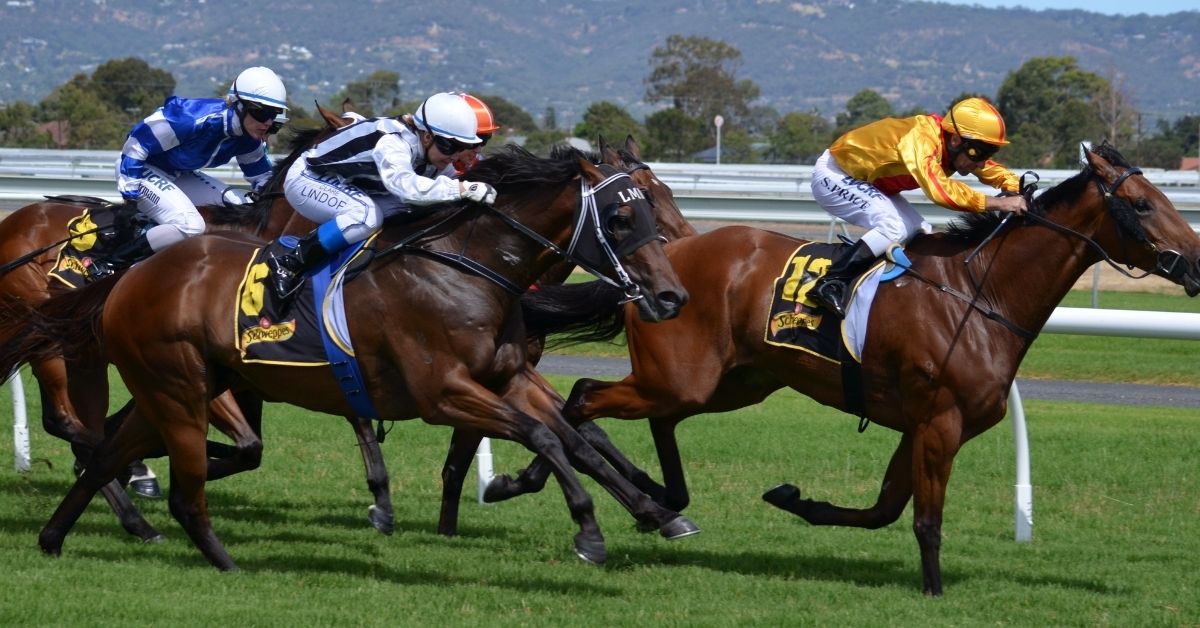 Jockey Fees
It's essential to hire a jockey. You have to pay this person around $500 when your horse gets the third place or higher awards. But the jockey would get 20% of the winning if your horse got first place.
Racehorse Equipment
Horseshoes, bridles, reins, and race saddles complete a horse tack set. It will cost you $500. If you get professional equipment, the price goes up to $10,000 or more.
Take heed of the quality of the items you buy for your horses' safety. The jockey needs equipment too.
A jockey must have a horse racing belt, bit, blink hood, boots, bridle, chaps, crops, and face masks. These things sum up to $930 to $1,620.
Operating Cost
It represents the cost that you spend on a pasture. You have to foresee the necessary amount for repair and maintenance. Fertilizing, liming, mowing and watering are some processes that add to the sum.
Remember that you also have to pay for pieces of equipment. Some of them are heaters, running lights, and electric fence chargers. Hence, operating cost affects your water and electric bills.
Factors That Affect the Cost of a Racehorse
Several factors make a big difference in the cost of race horses. That's why you can find some on sale for four or five digits. Other race horses are for hundreds of thousand or million of dollars.
Breeds
Certain breeds are great as racehorses. But it doesn't mean they are all the same price. Let's take a look at their market value.
Thoroughbreds
Most people are after thoroughbreds. Their bodies, ideal for races and competitions, attract horse enthusiasts. Hence, it's no surprise they cost from $100,000 to $300,000. If you want one, prepare $45,000 for yearly maintenance.
Standardbreds
Next to the most expensive Thoroughbreds is the most affordable, standardbred. Once the latter goes through race training, the price becomes $1,500 to $5,000. Training is important since racing is not the primary role of this breed.
Standardbreds are for conventional racing. Apart from training, health conditions and studbook designation affect the pricing.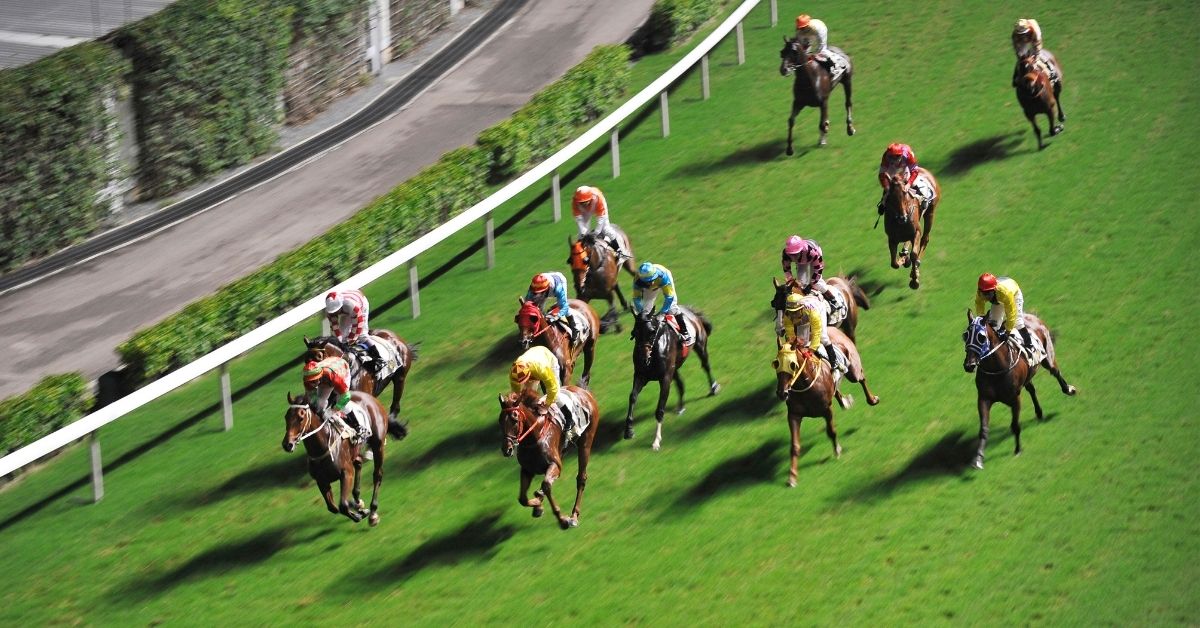 Quarter Horses
These horses are perfect for racing because they're robust and agile at the same time. Their ability to speed up within a short period makes them great for short-track racing! A stallion can cost $25,000 to $100,000. The monthly upkeep is around $1,000.
Arabian
The agility and endurance of Arabian horses qualify them as race horses. Since they're swift runners, they value from $25,000 to $300,000. You can save money when buying an Arabian horse that is not for racing.
The price of an Arabian racehorse is high. But luckily, it's not demanding when it comes to its needs. The monthly upkeep costs $300 to $800.
Pedigree
Bloodline and breeding background raise the price of a race horse. You have to prepare a big sum of money if you wish to buy one with the genetics of a champion race horse. It's worth the price, after all.
Prepare $200,000 if you wish to get a horse with a winning bloodline. Some horses don't have information about the parent's bloodline. So, you can try finding possible racing abilities. An expert can determine it for you.
Age
A two-year-old yearling has a higher price than fillies and colts. When it finishes a lot of training, it comes with a higher value. Thus, the final sale price has a remarkable increase.
But it's not the same all the time. It can only maintain its value if it wins competitions and receives awards. Most race horses retire at ten years of age. So, it's the period that you can expect a decline in their prices.
Record
The record of a race horse comes with the level races where it participated. The level of race refers to the main classes, which are claiming, maiden, stake, and allowance.
Horses at claiming level compete only with themselves through sale and race. People can watch the race where they can buy the horses that participated. The price list shows up after the event. There's a huge gap in pricing as it can start at $1,000 and up to $100,000.
Maiden horses refer to beginners. They compete with each other. These horses have never won a race. Once a maiden horse participates in a race, it can proceed to allowance races. This next level serves as a middle ground in the horse racing world.
The horses at stake are either in Grade I, Grade II, and Grade III. Note that Grade I is the highest among them. A Grade I horse is expensive as it's on sale for $100,000 and up to a million dollars.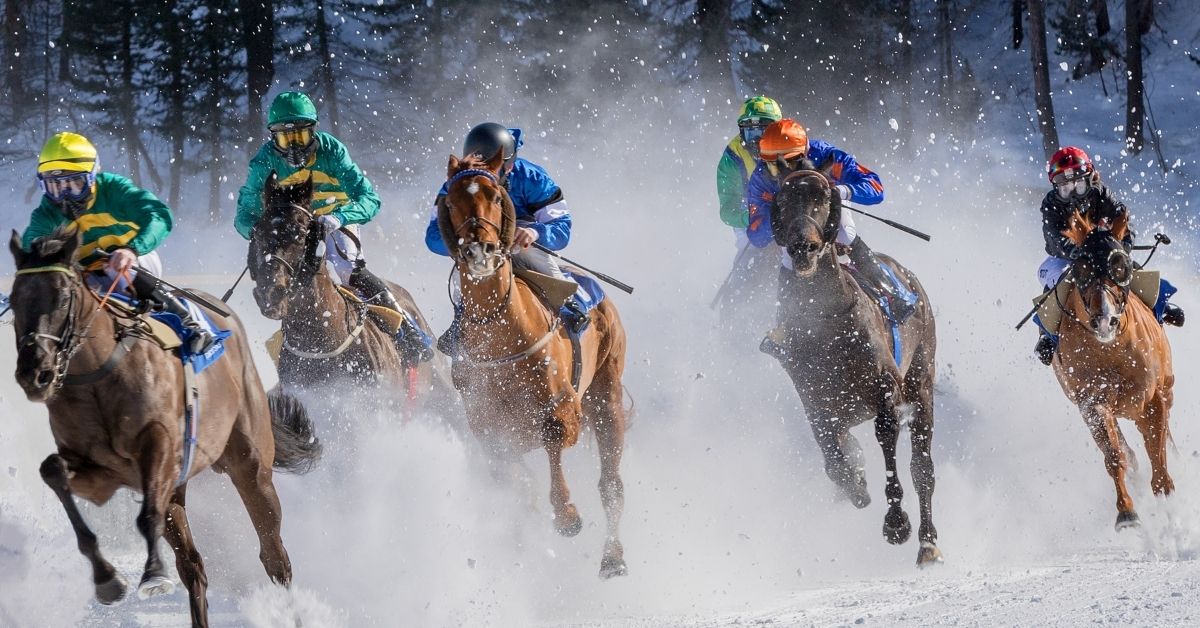 Earnings
Earnings are like the horse record as they're both proofs that can increase the animal's value. The value of a race horse increases every time it earns over a million in a race. It means profit on the owner's side as the horse is worth more than its original price.
Even if your horse has retired, the increased value remains. During this period, you can use it as a stud.
The Place of Sale
Expect to pay more when buying horses from an auction or well-known breeders. You can save some bucks if you get the horse through recommendation. It's also favorable if you buy from a horse owner who doesn't have the time and resources to take care of a horse.
How to Buy a Race Horse?
Buying a race horse depends on the place and seller.
Auction
There's a high availability of Thoroughbred horses in auctions. They can have a price of a few thousand dollars or up to a million dollars.
In an auction, all the attendees receive a catalog. So they can see the horses for sale and their description. Not all auctions have the same arrangements. Some allow early viewings so you can see the profile of horses in advance.
Claiming Stake
A track steward quotes the horses' price before the race. So, you can choose a horse that suits your budget in a claiming stake.
It happens that more than one person gets interested in one horse. The decision on whom to give the horse to is through drawing.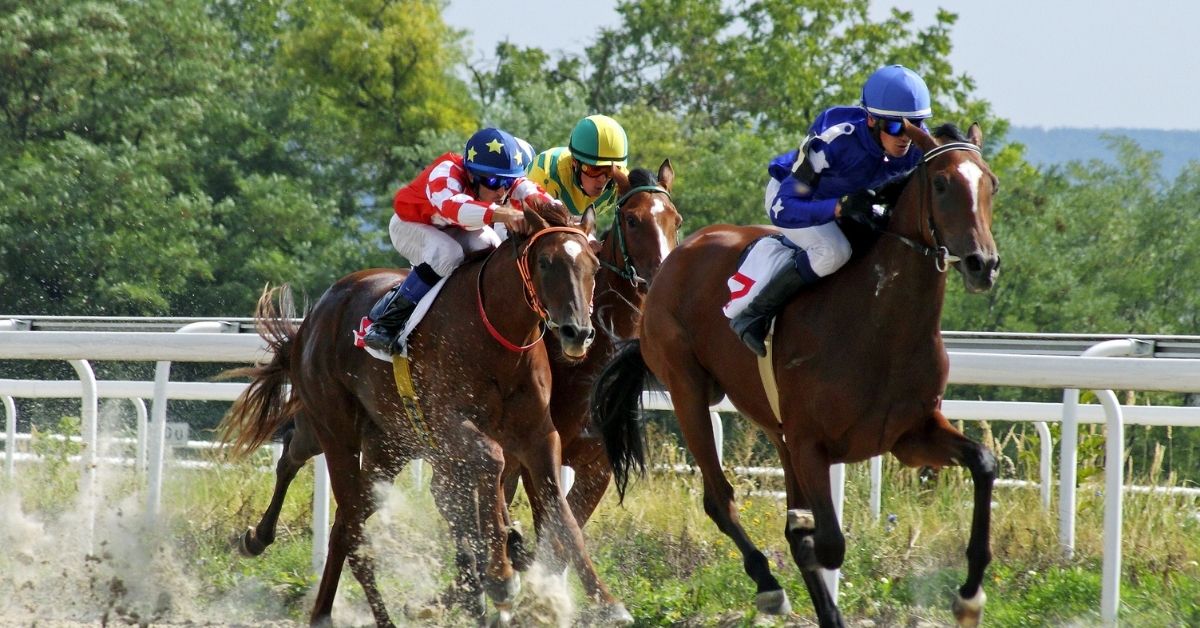 Private Owner
I know many will agree with me that you can get the best deal from private owners. You can find some of them in auctions. But make a deal to get one of them done before the auction begins.
If you choose to do this, be discreet to avoid risks and hefty commissions. Some horse owners are in a hurry to sell their horses so that you can ask for a lower price. You can get a horse at an affordable price with ease.
You can visit racetracks and training facilities to meet many horse owners. You may also ask for help from an experienced friend when buying a race horse from a private owner.
Online
Selling horses is also on the online market. There are also online auctions and horses on social media. But you must be extra careful and ensure you'll buy a race horse from a reputable seller.
How Much is the Most Expensive Race Horse?
The most expensive race horse is Fusaichi Pegasus. It costs over $70 million in an auction held at Coolmore Stud. This horse is the winner of the Kentucky Derby 2000.
Conclusion
The price range of horses ranges from a few thousand dollars to a million dollars. Investing in a race horse is worthwhile as long as you train them to be the best. Once it wins races, your horse will receive a higher grade or level distinction.
Victory and awards will not only uplift your horse's reputation. But it will increase its value. Thus, you can profit as the price of your horse is much higher than its original price. Aside from the monetary value, seeing your horse as an excellent racer is fulfilling!